Every week,
Tynga's Reviews
hosts Stacking the Shelves, where book bloggers share what books they've acquired this week. This year, Thursday is my designated "library day," so I'll be sharing my haul with you each week.

For me:
Lola and the Boy Next Door by Stephanie Perkins
A companion novel to her Anna and the French Kiss.
Son by Lois Lowry
The much-anticipated sequel to The Giver, which was first published 19 years ago.
For my kids:
No T. Rex in the Library by Toni Buzzeo
We checked this one out a few months ago, and my 2- and 4-year olds liked it so much that they wanted it again.
Rhino's Great Big Itch! by Natalie Chivers
Check-out inspired by my daughter's mysterious and itchy rash last week.
The Rusty, Trusty Tractor
by Joy Cowley
Great for my son during harvest time.
Please Try to Remember the First of Octember!
by Dr. Seuss
It's October, and my kids always love Dr. Seuss's wordplay.
Lucky Fays with Mr. and Mrs. Green
by Keith Baker
Looked great for my 6-year-old to practice her reading.
Zelda and Ivy: The Big Picture
by LauracGee Kvasnosky
My 4- and 6-year old daughters have really enjoyed other stories about Zelda and Ivy.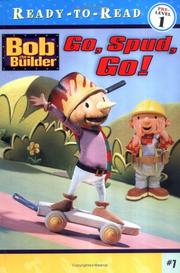 Go, Spud, Go!
by Linda Estrella
My 2-year-old son grabbed this
Bob the Builder
story off the shelf and refused to be partd from it!