The
30 Day Book Challenge
is an event happening over at
In Between
. There are book-related topics for every day of September. I'm playing along.... come join me!
The topic for Day 4 is "characters you hate and what books they're from." My picks are:
Dolores Umbridge
from the Harry Potter series by J.K. Rowling
While Rowling has several great villains, Umbridge is one of the few who remains completely unsympathetic, with no redeeming characteristics. And that "hem hem"..... like nails on a chalkboard!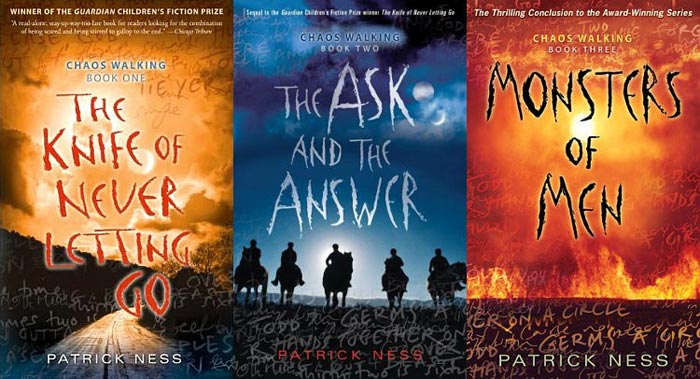 Mayor Prentiss and Mistress Coyle
from the Chaos Walking trilogy by Patrick Ness
I absolutely hated both of these characters (as did Todd and Viola in the books). Both were power-hungry, egocentric, and violent. It's rare to find a series where there's just no good choice of a "good guy;" Ness creates his evil characters quite skillfully.
Caitlin O'Koren and Rogerson Biscoe
from Dreamland by Sarah Dessen
Unlike the other characters I've selected, I do think that I was actually supposed to like Caitlin's character. I definitely hated Rogerson, her abusive, drug-dealing boyfriend. But I also didn't like Caitlin herself. She never stood up for herself at all, and she let all the other relationships in her life fall apart so that she could continue to be with Rogerson. I realize that there actually are a lot of girls like this out there, but that doesn't mean I have to like it.