The
30 Day Book Challenge
is an event happening over at
In Between
. There are book-related topics for every day of September. I'm playing along.... come join me!
The topic for Day 1 is "your favorite books and the best ones you've read for all time."
When I think "best books," I can't help myself--I immediately think "classics." That's the English teacher in me. So if I were to name the books that I most enjoyed teaching, they would be: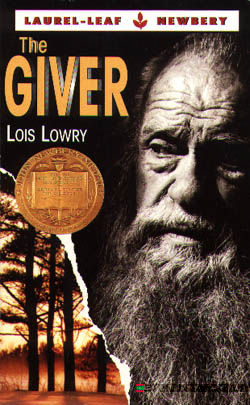 To Kill A Mockingbird by Harper Lee
The Great Gastby by F. Scott Fitzgerald
The Giver by Lois Lowry
In the category of my "favorite books," I think of books that I love to re-read over and over again. The ones that come immediately to mind are all books that I read for the first time many years ago (thus giving me time to re-read them all over the years). I've read a lot of great books in the last two years that I suspect will eventually make their way onto this list (or replace these altogether), but I've been making a conscious effort to avoid doing too much re-reading lately.
Harry Potter and the Deathly Hallows by J.K. Rowling
Love Story by Erich Segal
The Sword of Shannara and subsequent series by Terry Brooks
Magician: Apprentice and subsequent series by Raymond Feist